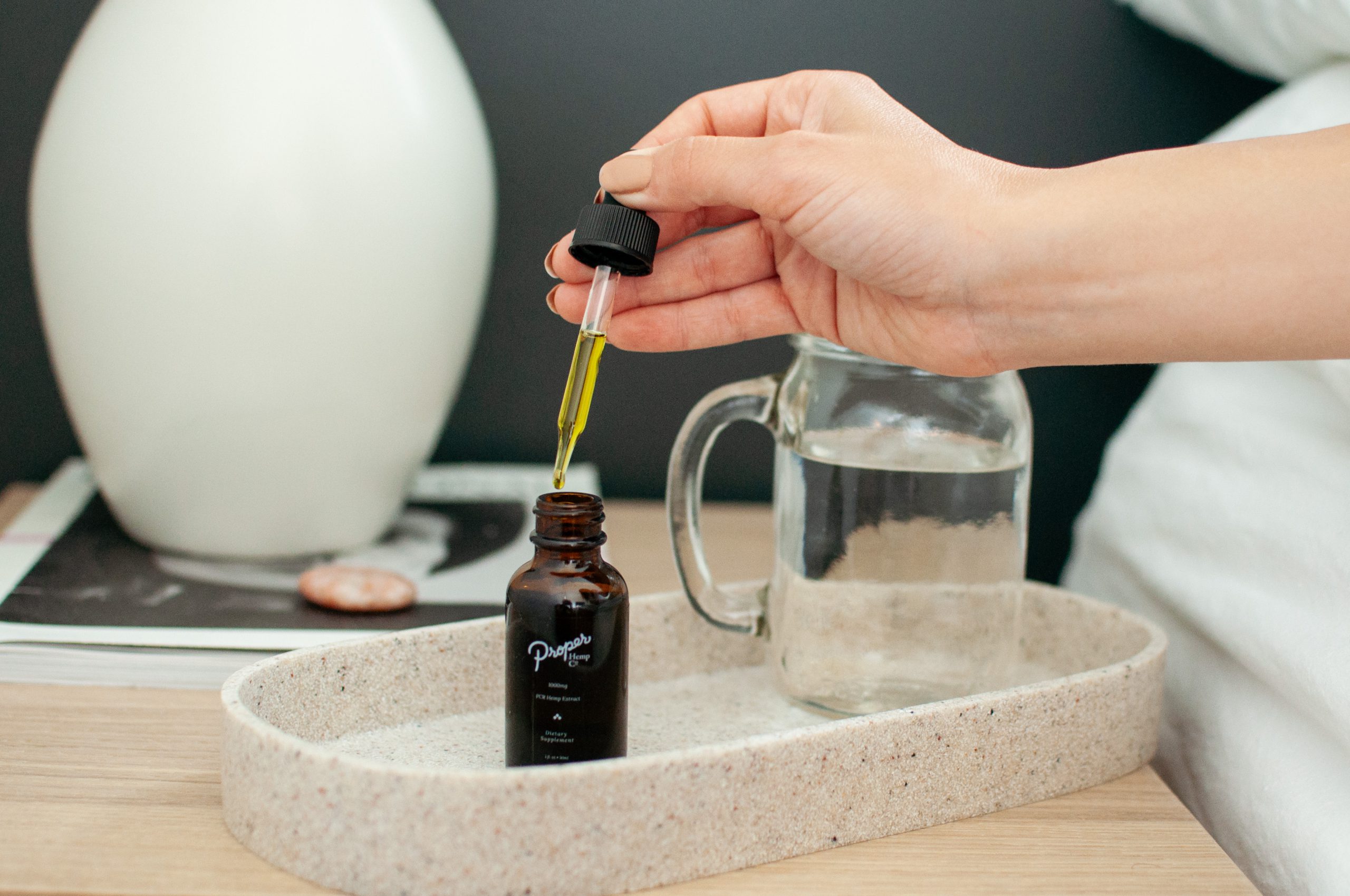 Lately, Cannabidiol (or CBD) oil has been making headlines for its therapeutic effects. But many are wondering what the hype is all about. Simply put, CBD naturally aids and nourishes the body's Endocannabinoid System. Though you're likely unfamiliar with it, this biological system is found inside all of our bodies. So instead of introducing synthetic substances that oftentimes involve side effects, CBD interacts naturally with the body's systems.
The Endocannabinoid System
Despite its integral role in maintaining a healthy and balanced body, many are unfamiliar with the Endocannabinoid System (ECS) and what it does. This biological system is an important communication network. It's composed of cannabinoids (naturally occurring chemicals) and receptors throughout the body. Additionally, more and more scientific research is beginning to show the vital role the Endocannabinoid System plays in supporting various vital biological tasks. This may include the regulation of appetite, mood, memory, immune function, energy, and sleep patterns.
Dr. Vincenzo di Marzo, Research Director at the Institute of Biomolecular Chemistry of the National Research Council in Italy, has been studying the Endocannabinoid System for over 20 years. As one of the world's leading cannabinoid scientists, he explained, "The endocannabinoid system so far is the only endogenous system of chemical signals that is involved in everything."
The system's widespread impact may be due to its overarching goal of homeostasis. In other words, the ECS is activated to help keep things functioning just right.
Cannabinoid Receptors
The Endocannabinoid System is comprised of cannabinoid receptors located all throughout the body. They were first discovered within the human body by scientists in the 1990s and are found on almost all vital organs and immune cells. Type 1 (CB1) are found primarily in the brain, central nervous system, connective tissues, and related organs. Type 2 receptors (CB2) are found in higher concentrations in the immune system and related organs. These cannabinoid receptors work much like a lock and key. They respond to our environment and thus, in turn, initiate various changes in response to said stimuli. 
Cannabinoids
If the ECS receptors are the lock, then cannabinoids are the key. Cannabinoids are chemical compounds that trigger various physiological actions. The body naturally produces endocannabinoids, which help with cell growth, inflammation, and regulating the nervous system. These endocannabinoids stimulate key receptors to help balance responses in the body. Certain endocannabinoids, such as Anandamide (aka the bliss compound) and 2-AG, are integral to our mental function, stress management and immune health.
Phytocannabinoids are cannabinoids produced by the cannabis plant, and Cannabidiol (CBD) and Tetrahydrocannabinol (THC) are the most widely known. However, 85 other phytocannabinoids have been identified. These chemical compounds are key players in normal immune and central nervous system functioning. They boast many therapeutic benefits and when cannabinoids work together these benefits are greatly enhanced. This synergy, found in Broad Spectrum and Full Spectrum CBD is referred to as the "entourage effect." It's also why we recommend whole plant CBD products over CBD isolate.
Maintaining a Healthy Functioning Endocannabinoid System
No matter what function the ECS is playing throughout the body while performing its different tasks, the goal is always the same: homeostasis. So supporting your body's Endocannabinoid System will benefit your overall health and well-being. There are several ways you can promote a healthy functioning Endocannabinoid System.
Exercise
Daily CBD Supplement
Healthy Diet
With a variety of CBD products available, individuals can choose a product that fits best with his or her lifestyle and personal needs. Similar to taking a multi-vitamin, a daily CBD supplement is a simple way to support the body's naturally produced cannabinoids and give your Endocannabinoid System a boost. Maintaining a healthy ECS, in turn, results in an overall healthier you. 

Cheat Sheet
ENDOCANNABINOID SYSTEM (ECS): A network of receptors spread across our body that help regulate homeostasis across all other major body systems
CB1: ECS receptor primarily found in the brain and central nervous system
CB2: ECS receptor primarily found in the immune system and related organs
CANNABINOIDS: Key to unlocking ECS receptors throughout the body. Two types of these naturally occurring chemical compounds
ENDOCANNABINOIDS: Natural cannabinoid found within the human body
PYTHOCANNABINOIDS: Natural cannabinoid found in the hemp plant
CBD: A major cannabinoid found in Hemp plants which has no psychoactivity but plays a major role in supporting health and wellness, and promotes homeostasis
THC: A major psychotropic cannabinoid found in high amounts in the Marijuana plant that can get you high but also has several medicinal benefits