From dietary supplements to infused coffee to bath bombs, CBD is everywhere lately and offered in a variety of products. So then how does one decide? Which CBD products are the best for you? That all depends on what kind of results you're looking for. However, a good multi-functional product we think everyone should have in their arsenal is a CBD topical.
In fact, we're such fans of our CBD Infused Skin Balm, we almost always have a jar of it on hand just in case (think one in the medicine cabinet, one bedside, one in our desk drawer…) We can't overstate how quickly this balm has worked for us on those pesky stove burns or painfully deep papercuts. You'll definitely want to keep this CBD skin balm on hand. But CBD topical creams and balms are also especially great for joints, sore muscles, or anytime you need to relax. Below are just four of our favorite ways to use CBD topical creams and balms.
1. Relief From Localized Acute Pain
CBD topical creams and balms can be excellent additions to relieving localized inflammation and pain in the joints and muscles. Recent research has specifically focused on the benefits of topical CBD for arthritis pain. After applying a topical CBD gel to arthritic rats for four days, researchers in a 2016 study saw reduced joint swelling and decreased measures of pain and inflammation. They found that topical CBD applications may provide relief for arthritis pain without the many side effects of traditional pain relievers.
CBD binds to the receptors in our brain that influences pain perception making it an effective pain reliever. Not to mention the fact that CBD is a natural anti-inflammatory. Proper Hemp's CBD Joint Creme + OptiMSM helps every user manage their localized pain and cut down on inflammation. Rub instant relief on your knuckle, elbows, ankle, or any other area of pain and get back to doing the things you love. Pain-free.
2. Heal Burns & Cuts
Thanks to CBD's antibacterial properties, topical CBD creams are great to keep on hand for healing cuts and burns. Additionally, CBD is known for helping reduce pain and inflammation. This can be especially beneficial because, well, burns and cuts can sting.
CBD topicals are absorbed quickly into the skin, meaning they're fast-acting. The Proper Hemp Co. CBD Infused Skin Balm works better and faster than aloe in healing burns, while also clearing up cuts faster than other brands of ointments and creams. The restorative natural plant properties of the CBD balm quickly goes to work on any irritated or over-stimulated area of skin.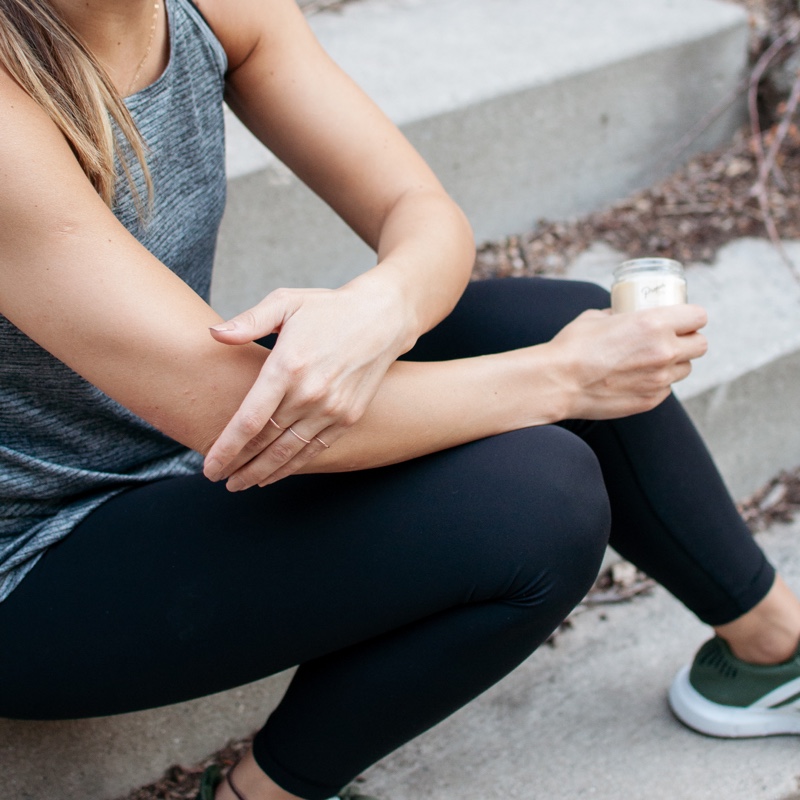 3. Soothe Dry Skin, Eczema, & Psoriasis
A 2017 study published in the Journal of the American Academy of Dermatology suggests that CBD topicals may be effective against eczema, psoriasis, atopic and contact dermatitis. The study's senior author Dr. Robert Dellavalle, MD, stated that "perhaps the most promising role for cannabinoids is in the treatment of itch." It's believed this may be thanks to CBD's powerful anti-inflammatory properties.
Broad spectrum CBD, like Proper Hemp Co.'s products, contains all the natural compounds found in the hemp plant (cannabinoids, flavonoids, fatty acids, antioxidants, and terpenes). The antioxidants, Vitamins C and E, and terpenes found in CBD are especially valuable for promoting healthy skin and reducing inflammation. While individually beneficial, they are especially powerful when working together synergistically. This creates what's referred to as the "entourage effect."
Additionally, many CBD topicals are infused with naturally moisturizing and soothing ingredients. (We can't get enough of the pleasant scent of natural eucalyptus and lavender in our CBD Infused Skin Balm.)
4. Relieve Sore Muscle
Whether from working hard at the gym or simply tension from the stresses of life, we're all familiar with sore muscles. Fortunately, natural and fast relief can be found with topical creams like Proper Hemp Co.'s CBD Muscle Gel. In fact, thanks to its recent removal from the World Anti-Doping Agency's list of banned substances, CBD (especially in its topical form) has grown in popularity amongst athletes and fitness enthusiasts. This is in part due to its ability to promote quick recovery and pain relief.
Simply massage CBD topicals and balms well into your skin over any sore areas–like your back, legs, or shoulders. You'll feel a noticeable difference in the amount of tightness and soreness. Go ahead and try it yourself; we promise our CBD Balm will have your back!
CBD topicals and creams won't necessarily cure ailments. However, they can provide relief from sore and strained muscles, stress, skin irritations, and arthritis pain. Whether accompanied by other forms of CBD or used on their own, Proper Hemp Co.'s CBD topicals are a natural and soothing alternative for relieving localized inflammation and promoting overall wellness.