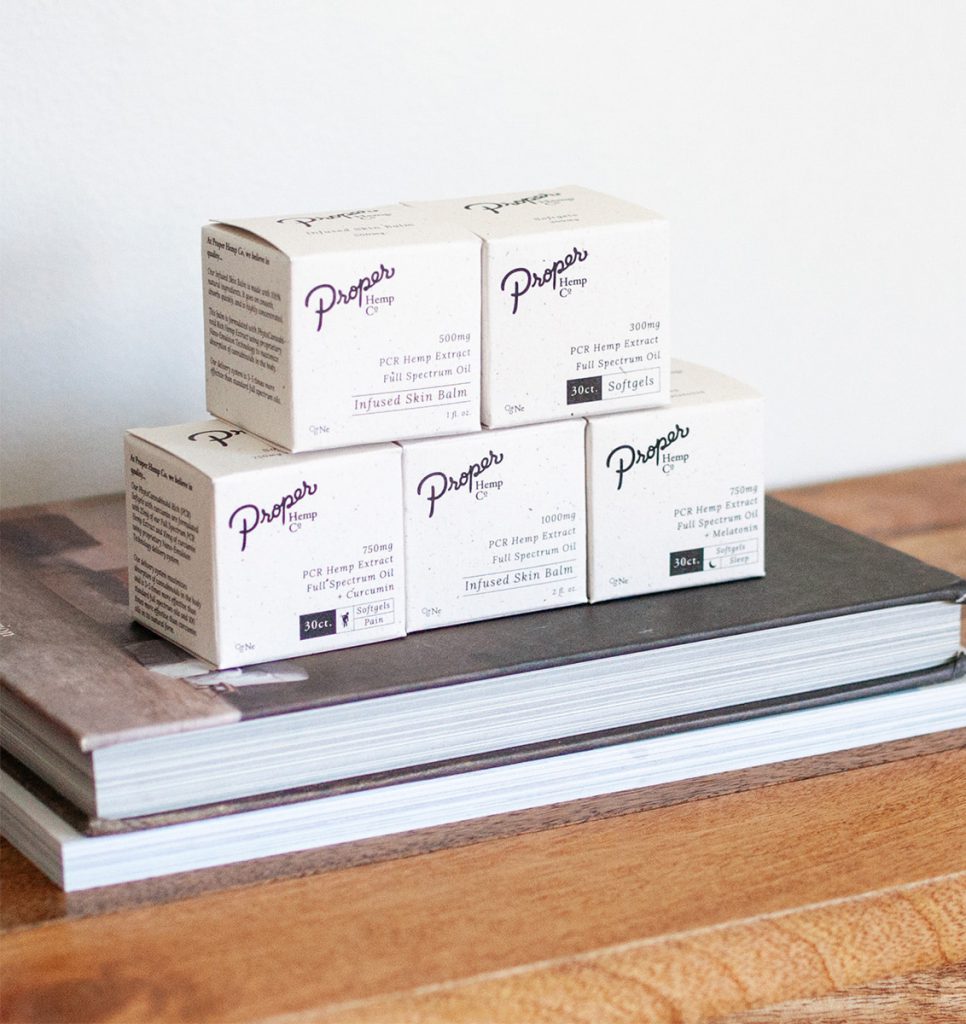 As CBD continues to grow in mainstream popularity, the number of CBD companies–and products–continues to grow as well. So how does one choose? Who is Proper Hemp and what sets us apart from the rest? Below are eight things you should know about Proper Hemp Co CBD and why we offer premium products.
1. Proper Hemp CBD is broad spectrum
Proper Hemp CBD products are broad spectrum. This means they contain all the other natural compounds found in the hemp plant and thus produce the beneficial "entourage effect." Our Broad Spectrum CBD Hemp extract is 85% Cannabinoids, in which Cannabidiol (CBD) makes up 90% of the Cannabinoids present. This includes cannabigerol (CBG), cannabinol (CBN), cannabichromene (CBC), and over 40 naturally preserved terpenes.
2. CBD with zero THC
We preserve the full spectrum of non-psychoactive phytocannabinoids in our products. So we're THC-free around here. While many CBD products still contain the legally allowed 0.3% of THC content in their products, Proper Hemp Co. removes all traces of THC. Why? To provide CBD products to mainstream users without any risk of job loss. 
3. Performanced obsessed and high performing
At Proper, performance is of the utmost importance. This is why we spent all of 2018 researching and meeting with labs and manufacturing facilities to learn about the different production methods available. Today, we use cutting-edge nanoemulsion technology, meaning we break down and reduce oil particle size so your body can then absorb the CBD at higher rates and amounts. In fact, this increases absorption by roughly five times.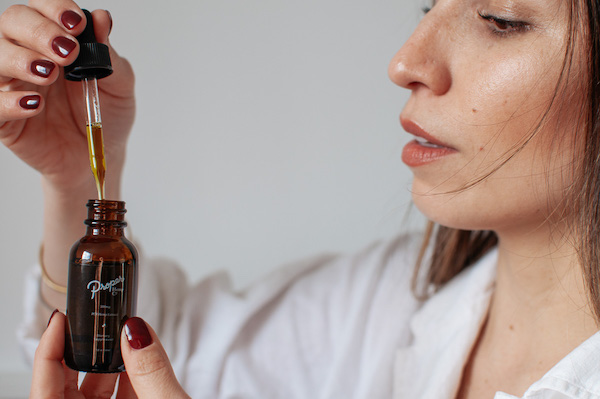 4. Co2 Extraction Method
While there are a few means for extracting CBD oil from the hemp plant, Co2 extraction is the preferred method for producing pure, potent, safe CBD oil. This extraction method preserves the wide range of cannabinoids, terpenes, and flavonoids, resulting in the "entourage effect" experienced in Broad Spectrum and Full Spectrum products.
5. Natural, premium products
To ensure our products are exemplary, we are meticulous in selecting only the highest quality ingredients, using industrial hemp grown domestically in Colorado. Proper Hemp Co products are all-natural, formulated without mineral oil, synthetic fragrances, sulfate detergents, parabens, urea, DEA, TEA or phthalates. And the difference is in the taste. The Proper Hemp CBD Dietary Supplement tastes like triple-distilled peppermint, providing a mild and refreshing flavor in addition to relieving stress and anxiety.
6. We stand by our products
We believe firmly in the quality of our lab tested, cruelty-free products and stand behind them. Certificates of analysis are provided upon request.
7. Recycled hemp packaging
Proper Hemp is 100% hemp from the inside out! If you look closely at our packaging, you'll notice small specks of tiny plant fibers. This is due to the recycled hemp we use to create our packaging. Since it only takes 100 days to grow hemp (versus the 100 years it can take to grow the timber to make cardboard), we knew from the beginning we wanted our packaging to be just as natural and eco-friendly as our products themselves.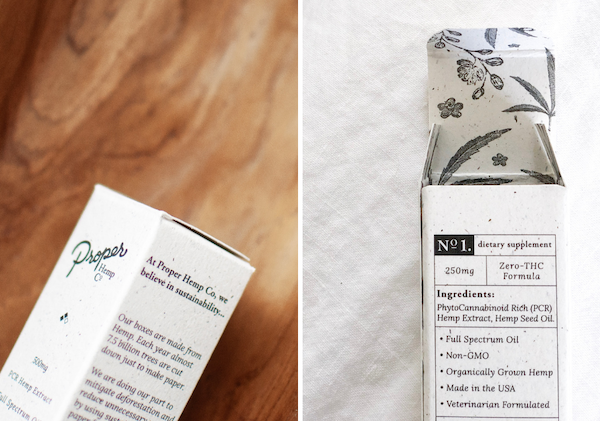 8. Wholesale and affiliate options available
We're always excited to work with other companies and individuals who are just as passionate about CBD, wellness, and personal health as we are. If you're interested in becoming a Proper Hemp wholesale or affiliate partner, signing up is quick and easy. 
Still have questions? Don't be shy! Let's get in touch.