CBD Drops
$50.00 – $80.00 — or subscribe and save 20%
Description
Our CBD Drops are made up of a combination of our broad-spectrum CBD extract, rich in terpenes, phytonutrients, and omega 3s & 6s, organic peppermint, and hemp seed oil. Use our CBD Drops to help you feel balanced and calm throughout the day. At night, our CBD Drops help take the edge off and preps your body for sleep.
Details
Details
Vegan
Zero-THC
Organically Grown Hemp
Non-GMO
Dosing
Dosing
Add half a dropper under your tongue for ultimate absorption or combine it with your peppermint tea.
Take it in the morning to help you navigate daily stressors and at night to help you relax.
No harm in upping your dose if needed.
Taste
Taste
Triple-distilled peppermint gives a mild and refreshing flavor.
Lab Results
Key Ingredients
Key Ingredients
Broad-spectrum CBD extract, omega 3s, omega 6s, peppermint oil, and hemp seed oil.
Reviews
Customer Reviews
06/03/2021
Kelly O.

US
Kudos!
I feel blessed to have made Proper Hemp my first try at CBD. I've tried different brands since, however Proper Hemp has all the advantages of addressing pain plus general sense of well-being. I'm sold! The staff have been more than helpful, not to mention the added bonus of nice packaging. Kudos Proper Hemp!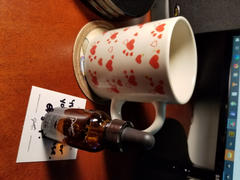 03/08/2021
Kelly O.

United States
A Proper 5 Stars!
I didn't know where to start and got lucky with Proper Hemp. It's a positive change. Kudos!
03/05/2021
Diana

United States
Major *** reliever!
I started taking Proper's CBD Drops every day at the beginning of the year. It's my third month of daily use and I have been blown away by how great it is at reducing my *** symptoms. The usual painful cramping, pressure, bloating, and upset stomachs have all disappeared or decreased significantly! My symptoms are so much more manageable now. I don't have to rely on ibuprofen anymore which just upsets my stomach even more. Love these drops!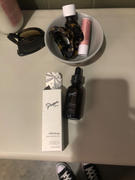 First time using Proper Hemp Co - so far so good. I've read positive reviews using CBD oil for Crohn's disease. I've used other companies in the past and based on reviews wanted to try Proper Hemp. Keeping my fingers crossed. :) Update: So it's been about a month since I started using this product and have to say I'm very impressed. Not only have I noticed a decrease in joint pain it has also helped my pain with Crohn's. And, I'm sleeping so much better.